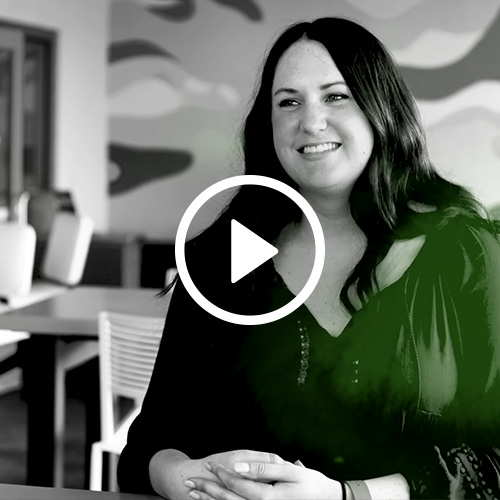 Velvet Faves From Our Faves
May 29, 2019
Our tacos speak for themselves when it comes to flavor. But what do our VT fans have to say about their favorites? Take a listen!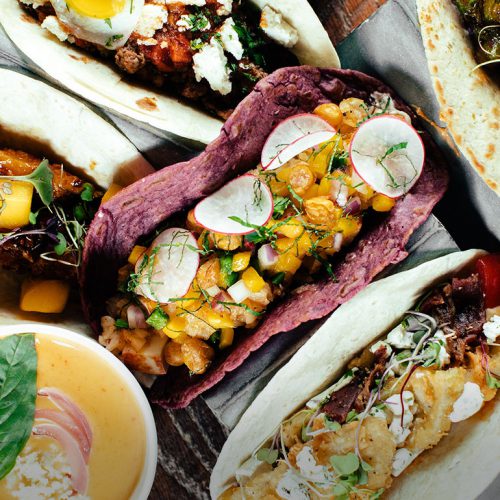 September 13, 2019
The world is full of flavors. Every week, we take those flavors and "taco" them, introducing a new limited time recipe to explore the world.
Click here to check out our current WTF!
Velvet Taco puts a new spin on taco Tuesday
September 10, 2019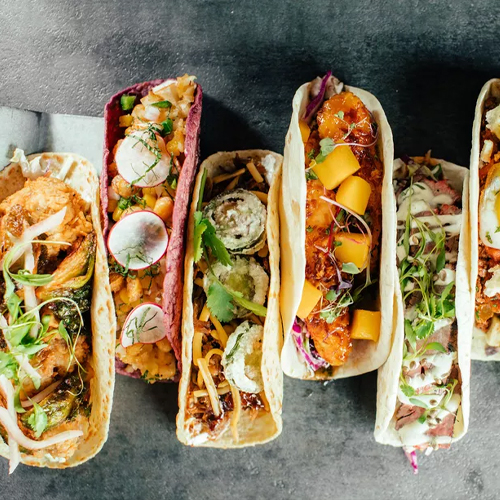 Velvet Taco is now serving Nashville hot tofu and falafel tacos, red velvet cake, and margaritas on West Paces Ferry
September 9, 2019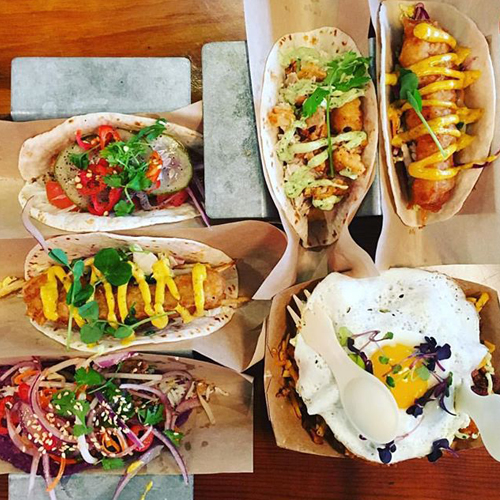 This New Taco Joint In Atlanta Has Over 20 Types Of Tacos & Is Open Till 3 A.M.
August 30, 2019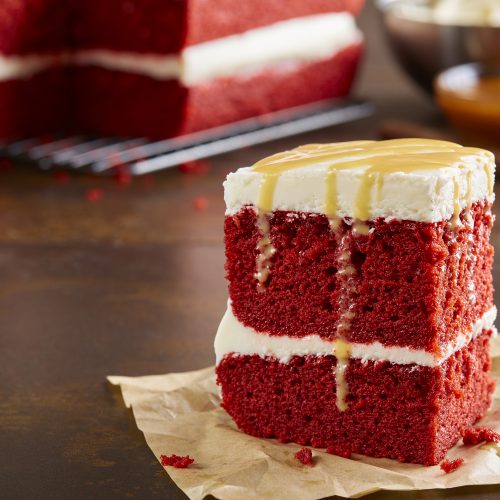 December 11, 2018
When tacos won't do the trick, our whole red velvet cake will! Pre-order* a whole red velvet cake for the holidays. Only $39 at our Houston locations and $49 for restaurants in Dallas, Austin, Fort Worth and Chicago. *24 hours notice required for pre-order.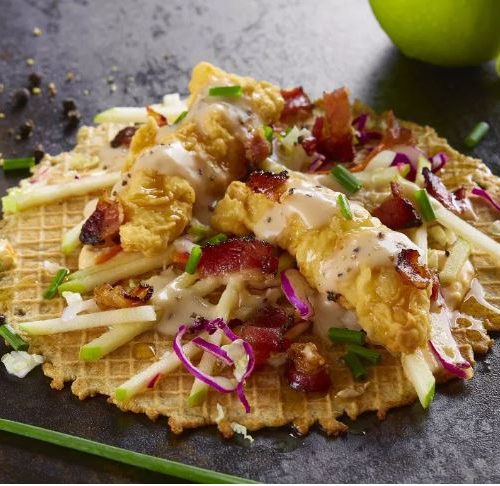 December 11, 2018
The new brunch menu is available all day, so no matter what time of day you are starting your day or craving an egg based taco Velvet Taco has your back!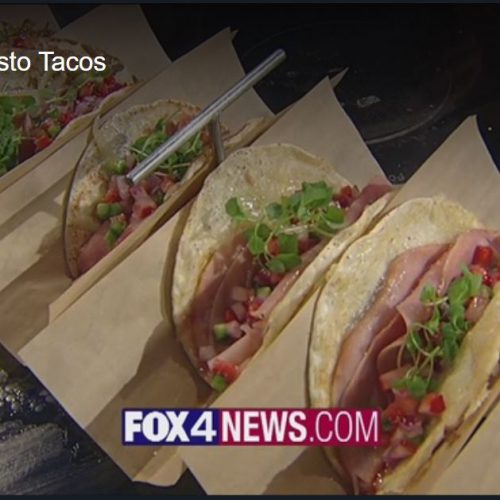 December 11, 2018
Check out our video on how we make our delicious breakfast favorite, Monte Cristo Tacos.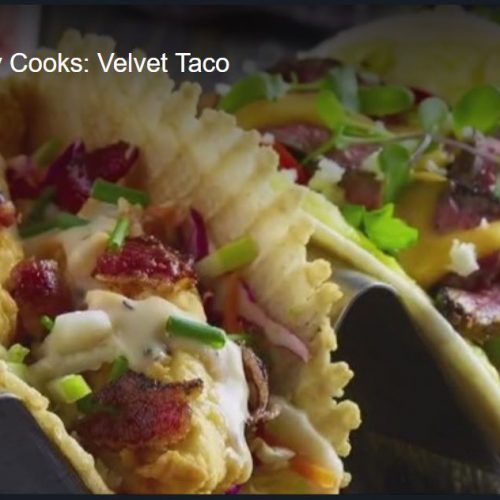 December 11, 2018
Get a sneak-peek into some of our special breakfast taco recipes.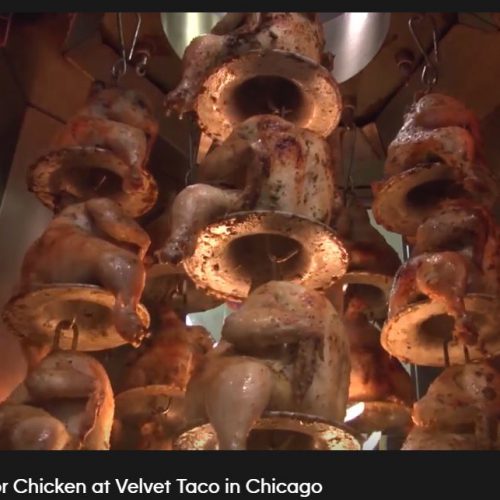 December 11, 2018
Craving a feast on a budget? Look no further than Chicago's Velvet Taco for the mega-popular Backdoor Chicken! These birds always sell out thanks to the savory bargain they offer.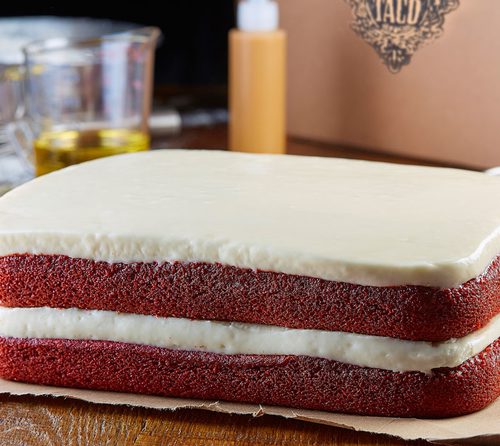 December 11, 2018
In honor of all things sweets and treats this holiday season, Velvet Taco, the unique taco concept, is offering their signature Red Velvet Cake in a full sized (10″ x 12″) take-home version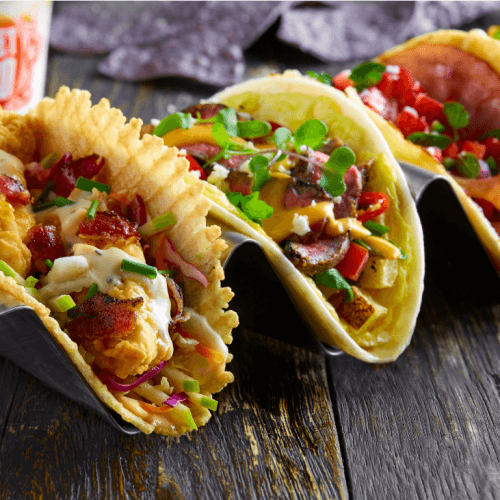 September 21, 2018
Time to rise and dine taco lovers! We've rolled out our new brunch menu to appease your brunch taco needs. Our four new flavor filled brunch tacos include: savory Chicken & Waffle, classic Bacon & Eggs, sweet Monte Cristo, and hearty Steak & Eggs. Brunch tacos will be available to you alongside our other beloved […]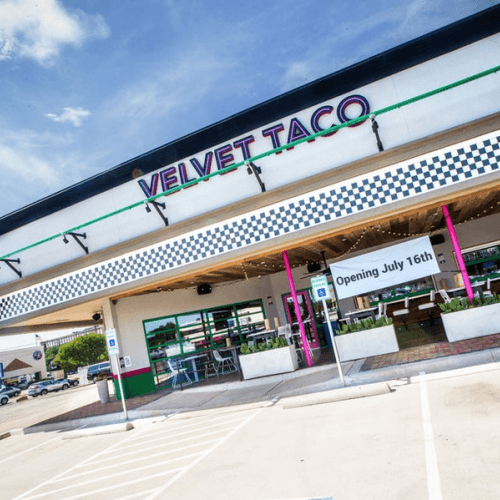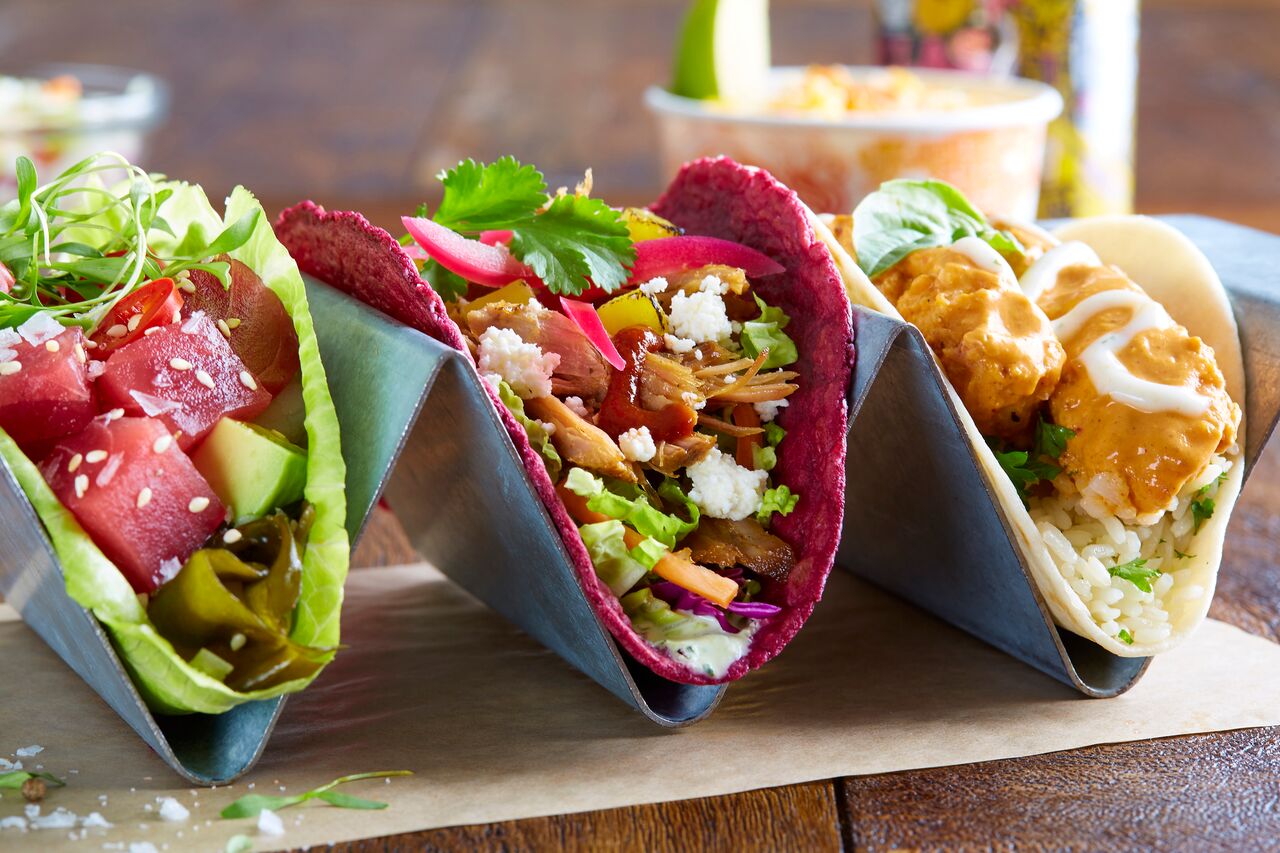 June 15, 2018
Nation's Restaurant News on the process of providing a unique limited-time offer Weekly Taco Feature 52 times a year.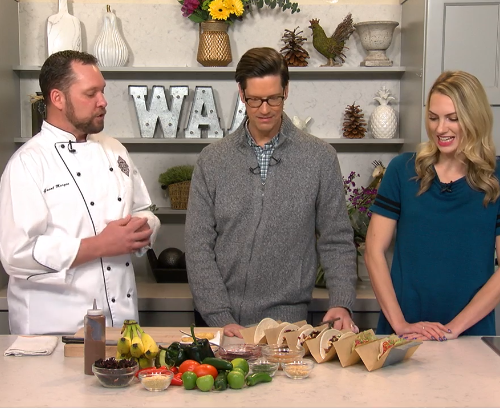 January 22, 2018
Chef Grant Morgan, from the Velvet Taco, shows off a very special taco, made in honor of Elvis Presley! Watch to learn why this recipe would surely be a favorite of the king himself.